Foreign residents have increased in the City of Setagaya, and the 2020 Olympics will take place in Tokyo. The City decided to take advantage of this trend of internationalization to establish an organization to promote wider and further policies for internationalization. Therefore, the International Affairs Department was established in the Setagaya Arts Foundation in April 2020. The Foundation has a history of encouraging international exchange among city residents and supporting citizen activity groups.
To start, the Department will host presentations and exchange events for Japanese and foreign residents of the City of Setagaya to understand more about other cultures, encourage activity groups to expand and vitalize networks among themselves, and create more opportunities for foreign residents to participate in the community and community activities.
The Setagaya Intercultural Center will be established in the Setagaya Arts Center, and it will provide information about activities and be a place to get to know other people.
By cooperating with the Setagaya Public Corporation for Industrial & Tourism Promotion, universities in the City, and other related organizations and by each playing a suitable role, we will work with the City of Setagaya to achieve initiatives based on the Setagaya City Intercultural Cohesion Plan.
The role of the Setagaya Intercultural Center
Setagaya Intercultural Center
We give information about the government, daily life, culture, and more that will help foreign residents to live in the City of Setagaya. We tell you where you can ask for help. We can introduce you to groups that hold activities for international exchange and intercultural cohesion.
Hours
Tuesday to Sunday 10 AM to 6 PM
Languages available
Japanese and English
We will use an interpreter device for other languages.
Access
We promote international exchange and intercultural cohesion (to understand cultures not our own).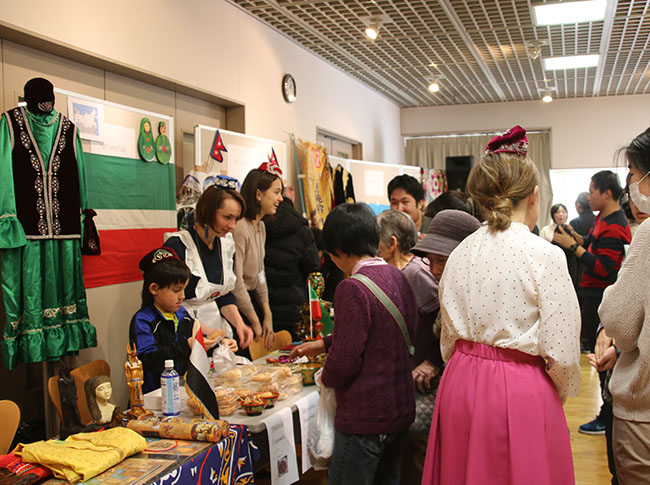 International Exchange Events
Events where groups for different countries and regions present their culture and activities to each other.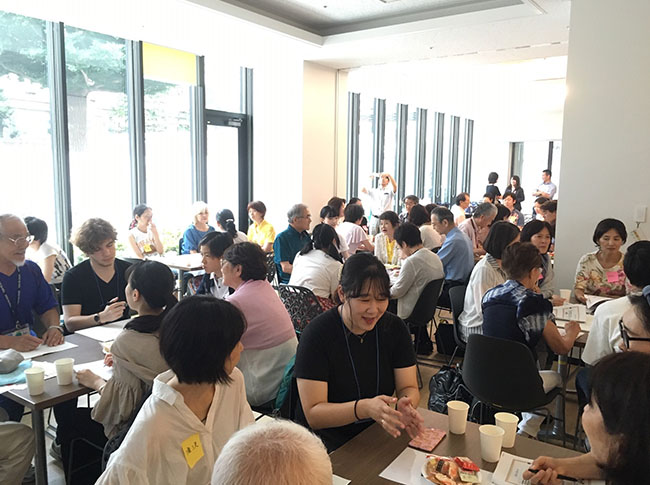 Interacting in simple Japanese
Would you like to communicate with people from various countries and regions in simple Japanese? You may be able to discover differences in the cultures and ways of thinking of each country or region.
Walking Tour
Tours for Japanese and foreign residents to walk through the City of Setagaya together. They could go to a famous historic place or experience Japanese culture. It is a good way to find out about the area and life in Setagaya.
We hold classes that help international exchange and intercultural cohesion.
Multicultural understanding course
Participants learn about differences in culture, daily life, and thinking.Each group has discussions, and participants can get to know each other.Japanese and foreign residents are welcome.
We hope this will open your eyes to the multicultural world.